Continuous Authentication Process
The behaviour of the system in this case is to lock the session as soon as the pairing operation completes and keep it locked until the paired mobile device completes the authentication step. The session will be locked as soon as the user enters the session, so the paired mobile device must be present to complete the automatic verification step. The paired mobile device should be close to the PC to participate in the proximity verification operation in a continuous process. If the defined waiting time is elapsed then the session will be locked or closed. The proximity verification steps are executed periodically, sending inaudible ultrasounds with encrypted data from the mobile app to the SonarLogin Windows service in a continuous process.
Lock Screen
When the Continuous Authentication process is running the SonarLogin Mobile App must be located within a range from the PC to ensure the user's session remains open. If the mobile device is moved away from the PC, the periodic communication between the PC and the mobile device is lost, and then the SonarLogin Lock Screen appears, locking the session until the mobile device gets closer to the PC.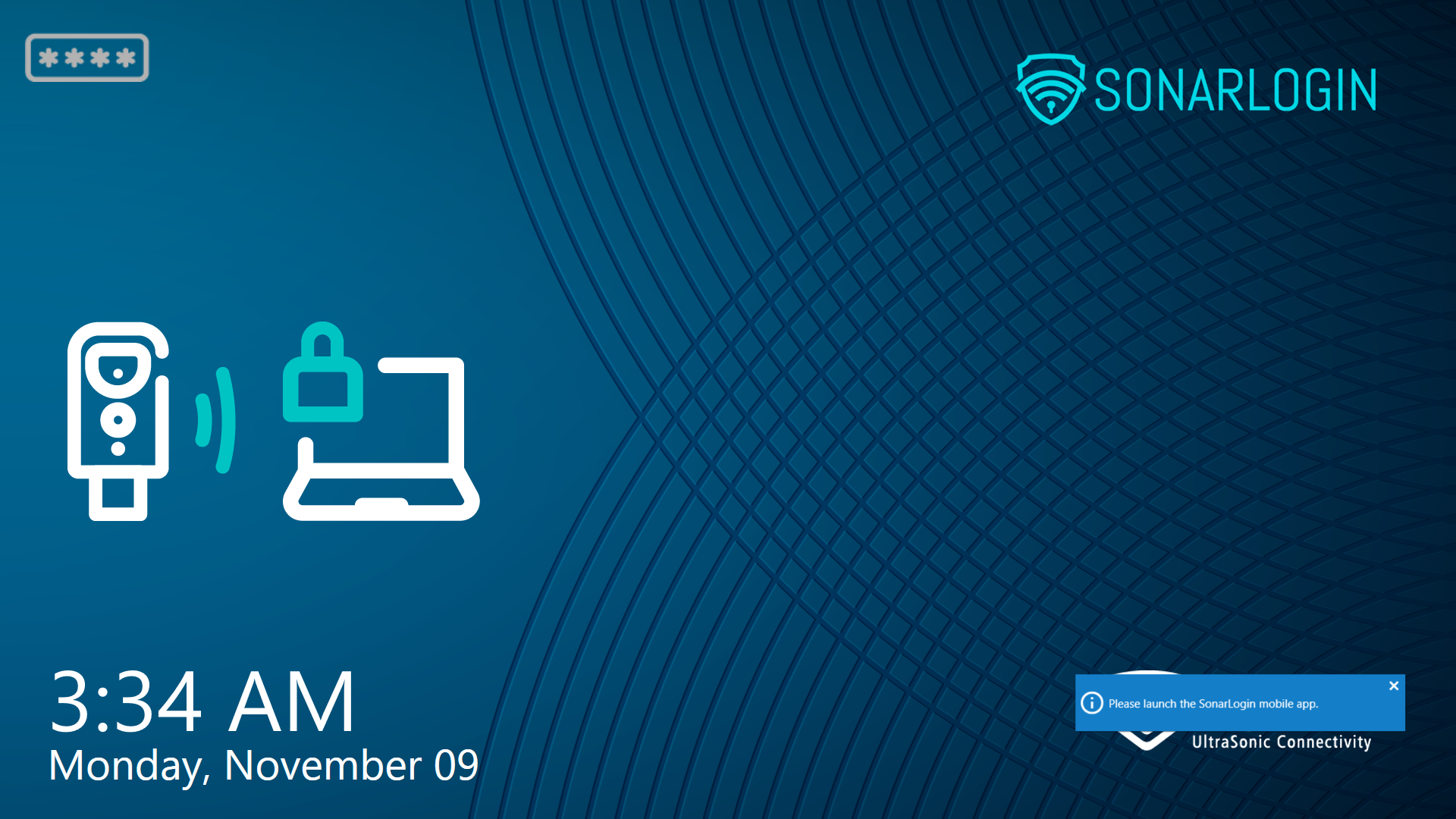 To manually unlock the PC, the user can enter its password in the password box that appears by clicking in the upper left corner of the screen.