Once installed and configured the manager app in the PC and installed the mobile app the next step is the Pairing process which allows to pair a mobile device with the PC system.
The pairing can be executed through ultrasounds or by Internet(websocket).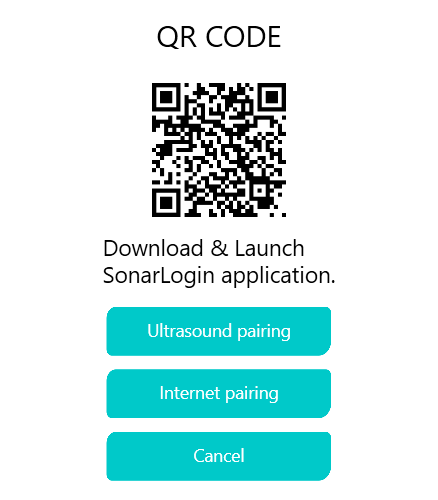 Pairing by ultrasound
For a Pairing by ultrasound launch the mobile app and click the "Ultrasound pairing" option on the manager app. This will start a pairing operation between the PC and the mobile ppp, in which they will exchange inaudible ultrasounds containing encrypted data with their identity and other important information. This operation can take a few seconds to complete, but in case the devices are far away from each other (more than 40cm) it can take longer or even fail if there is a very noisy environment. In this case, you can attempt a new pairing process maintaining both devices close to each other.
The SonarLogin mobile app will indicate the progress of the operation in several steps: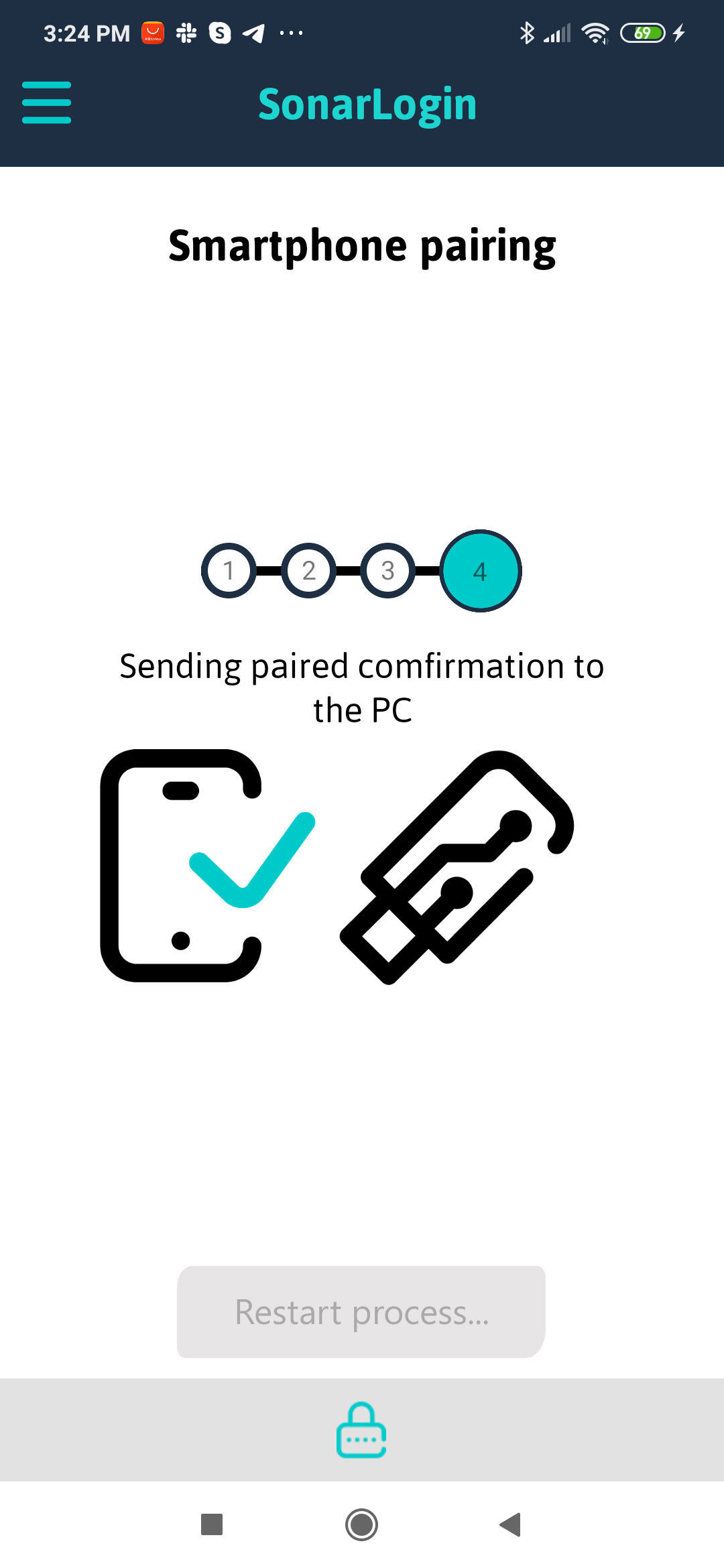 Pairing by Internet
1- Click the "Internet pairing" option on the manager app and the following dialog will appear: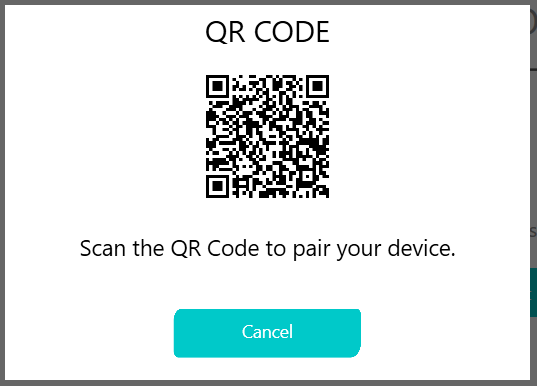 2- Launch the mobile app and click the "Internet Pairing" option.
3- With the mobile device scan the QR code of the manager app.
4- Verify that the information shown in the manager app is the same as the mobile app.

During the pairing process the PC shows the following dialog: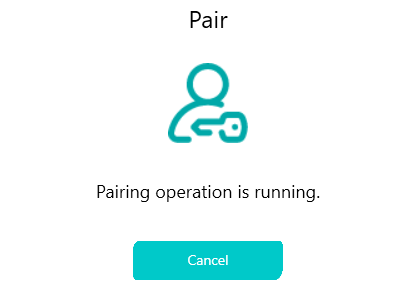 At the end of the pairing the mobile app shows the following screen: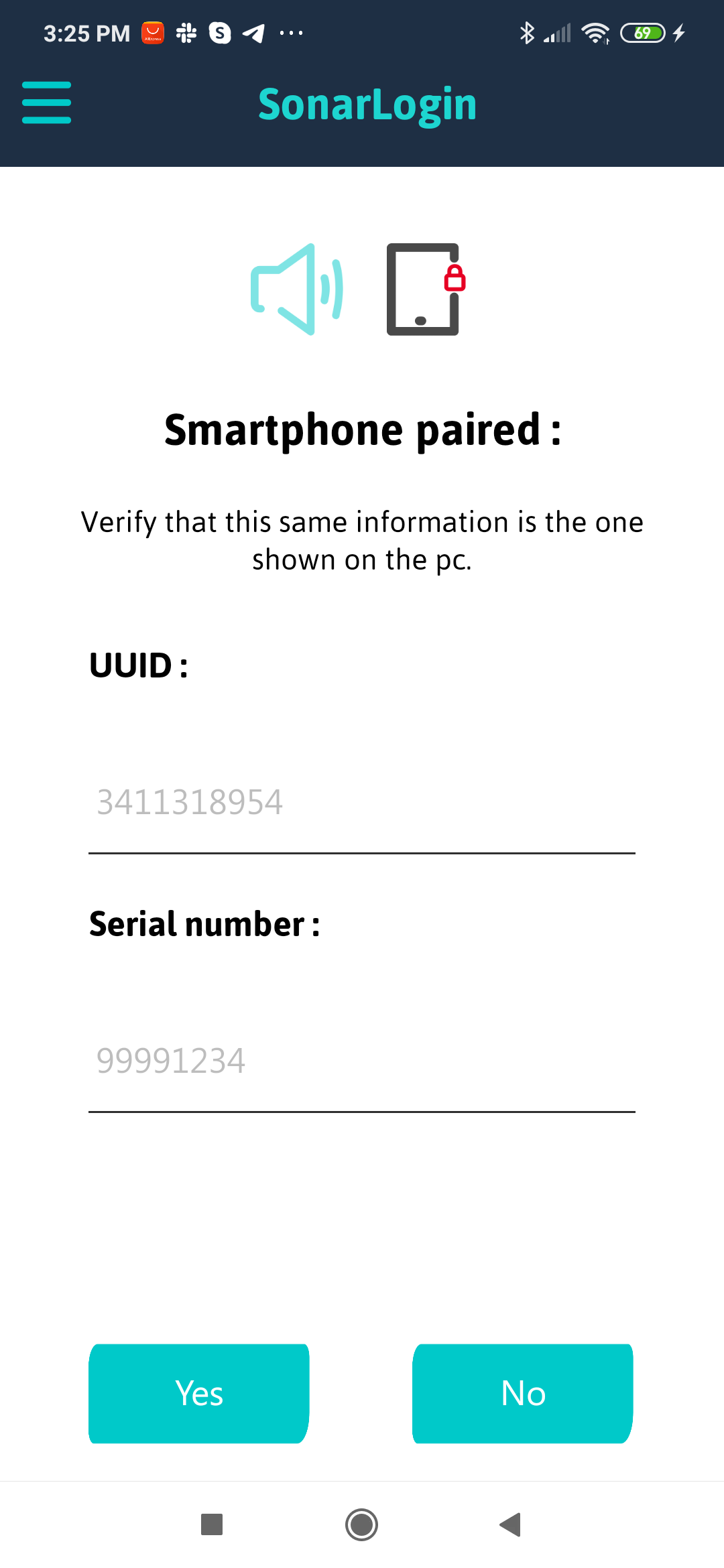 The PC app shows the following dialog: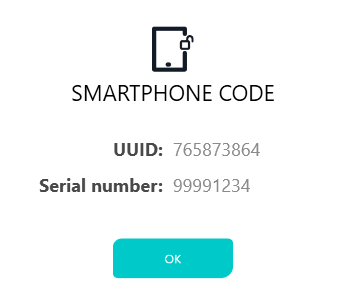 After 15 seconds the SonarLogin lock screen will appear: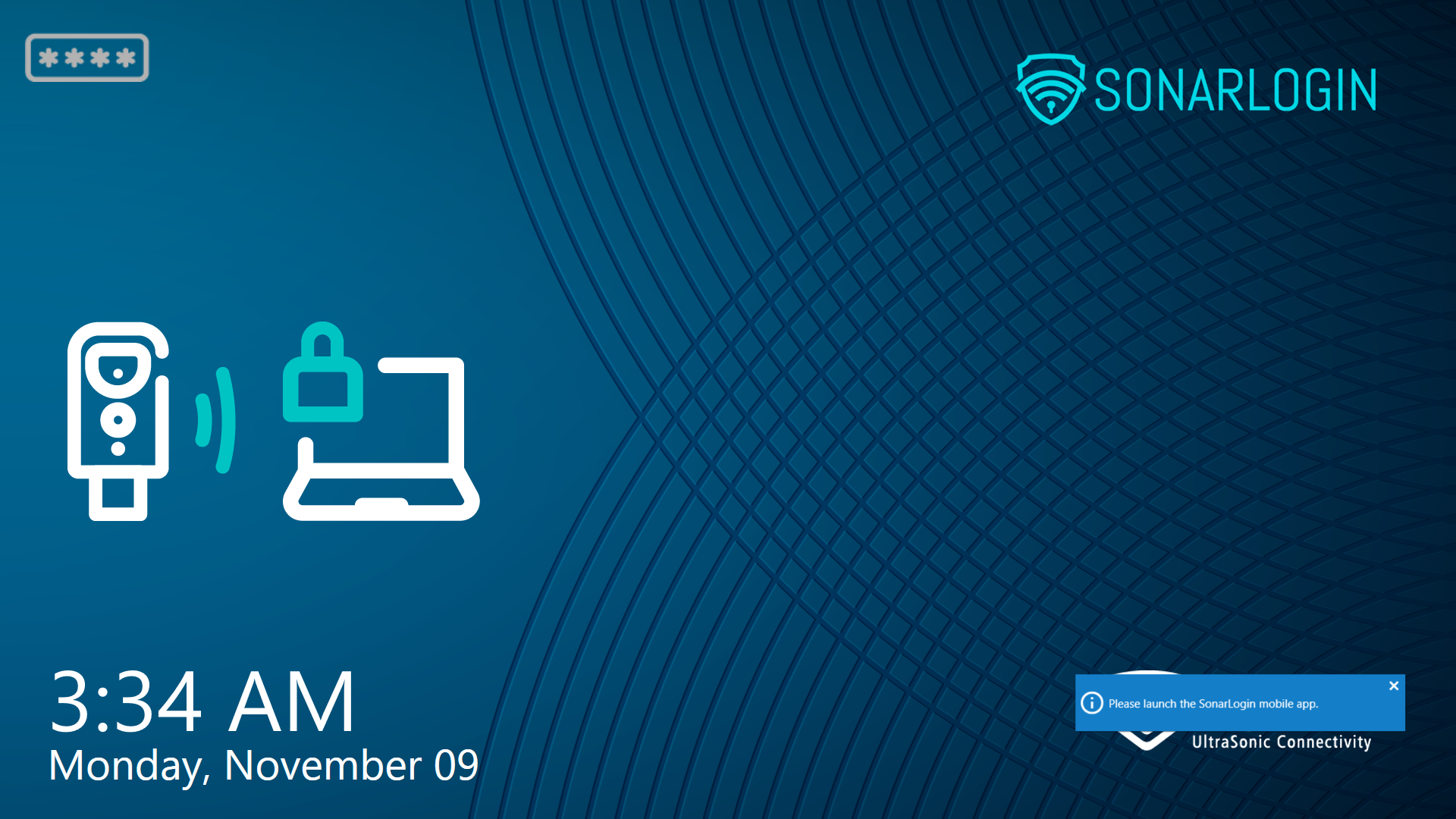 When the pairing process successfully ends the SonarLogin Lock Screen will show up requesting the user to continue to execute the authentication process to maintain the session open, this is an automatic step. In case the user takes his/her mobile device away from the PC the SonarLogin Lock Screen will lock or logout the user when the defined timeout occurs.