The SonarLogin mobile application is the part of the SonarLogin system that works as a personal key to access the session in the PC. It allows the user to pair and authenticate with the PC, and to login to any Windows session.
Installation
The user must download and install the SonarLogin Mobile App in his/her phone to use the system.
Permission request
SonarLogin mobile app needs access to some device resources like Bluetooth, internet and microphone that should be granted by the user. After installation, on the first run, the app will request the permissions: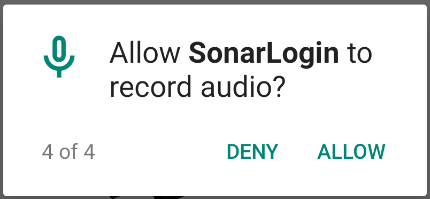 Note: The system needs to exchange encrypted data by ultrasounds with the PC. The audio is processed and analysed exclusively in the user's phone and/or PC by the CopSonic technology. The audio will not be sent to other devices or stored anywhere.
When the device is in a call, the data exchange is done by Bluetooth BLE. The following permissions are required to achieve this feature: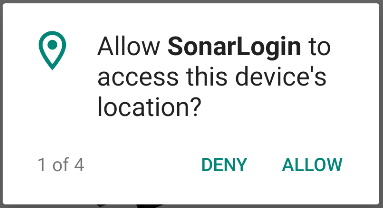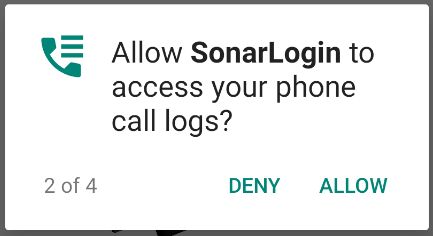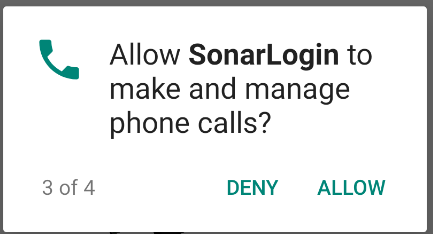 When the app starts if the BLE of the device is not active, the app requests to activate it: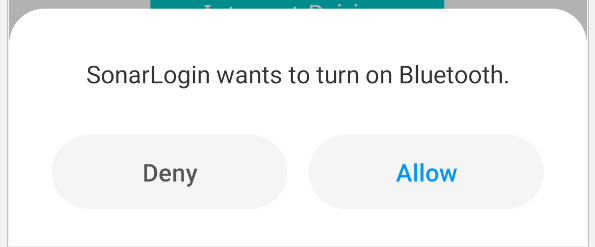 The next step is to pair with the SonarLogin Desktop Manager App in the PC so that the identities of both devices are exchanged and stored for further operations (see the "Pairing process" page). The mobile app will be waiting for data until it receives the Desktop Manager App signals to pair (in this stage the mobile app will be capturing and analysing audio searching for ultrasounds with the encrypted information).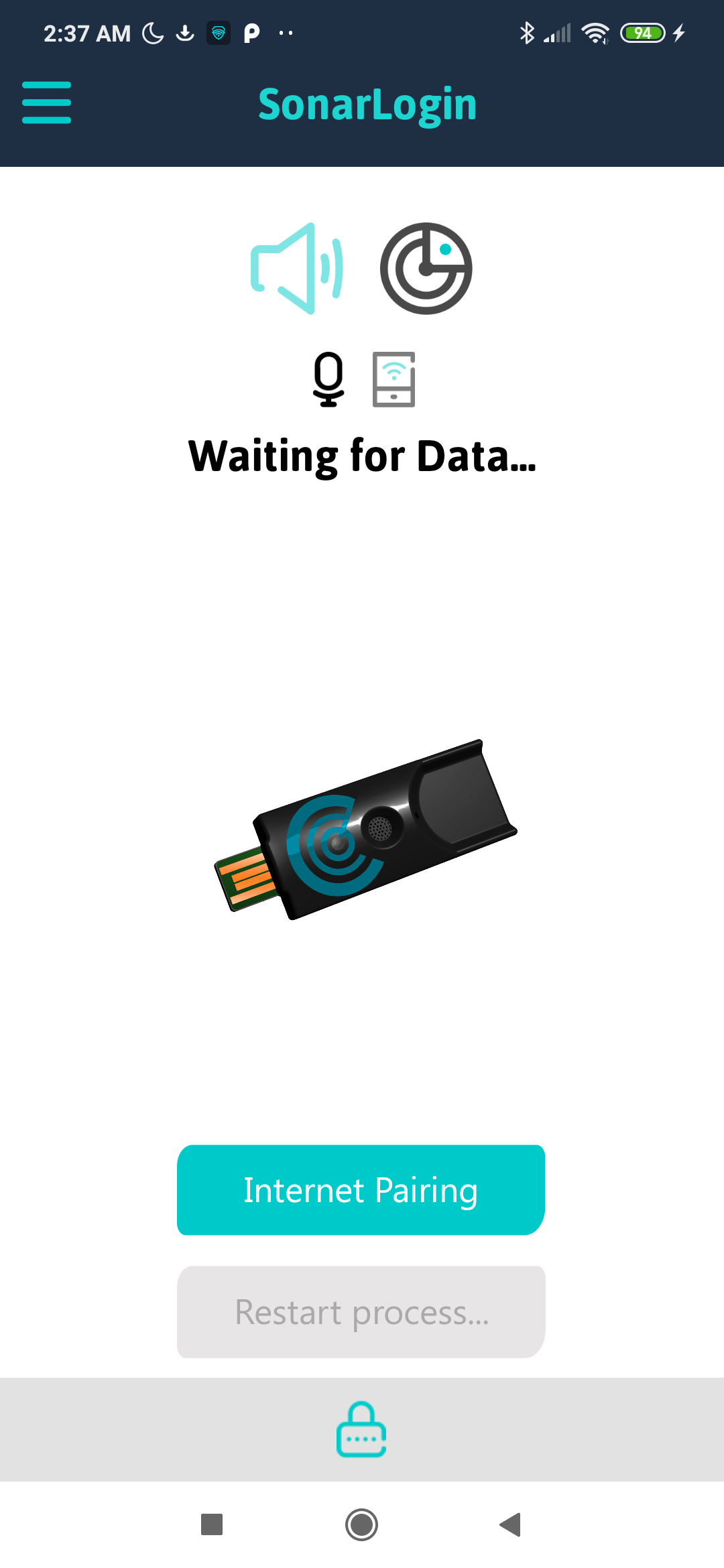 After a successful pairing process, the app will continue communicating with the PC maintaining the proximity verification process to ensure the session is open for the paired user.
Login
This option sends by ultrasound the encrypted credentials to the SonarLogin in the Windows Operating System of the PC with no need for connection to the PC or previous pairing at all. To access it, the user can tap the menu option Login and enter his/her credentials.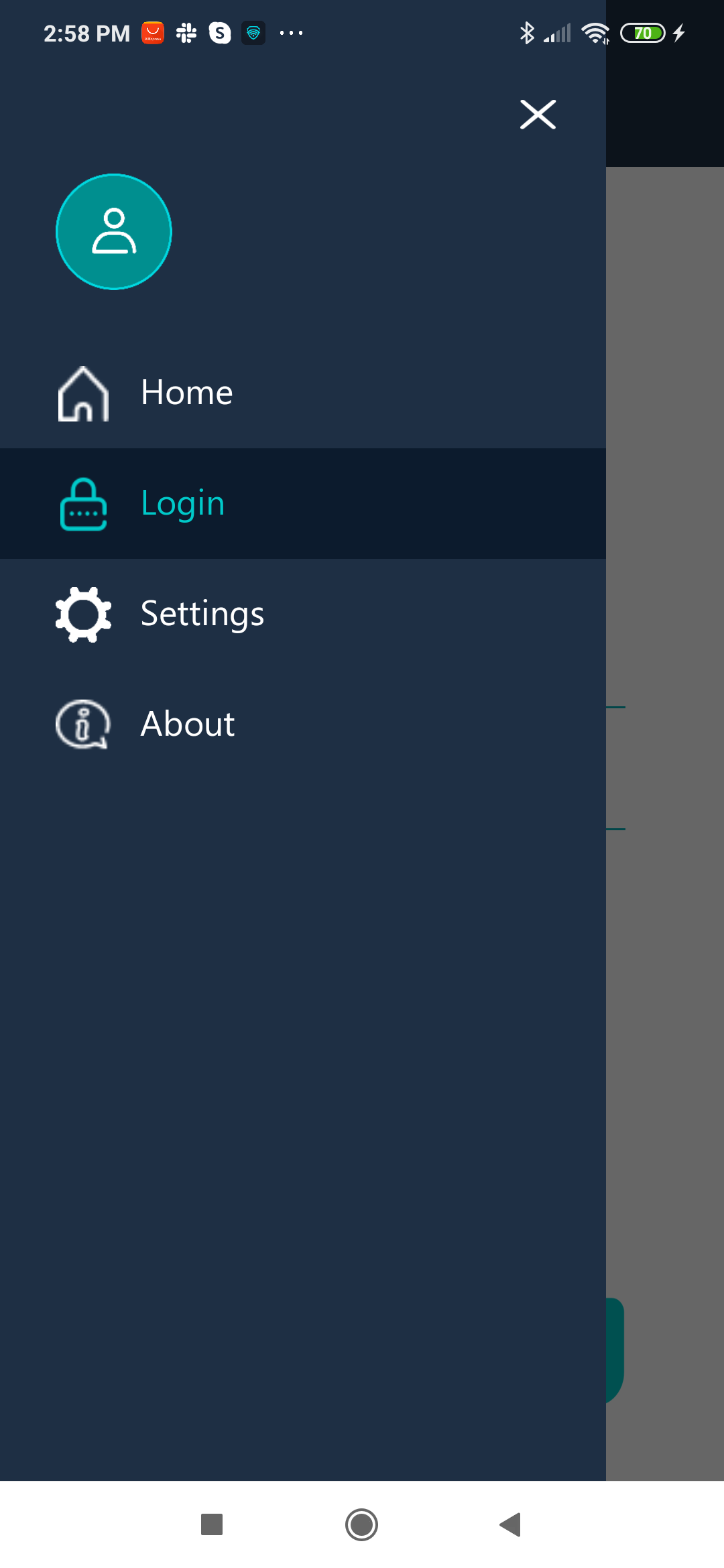 Inserting the username and password of a session in the PC will make the app to emit the audio signals to login into that session. Any session in the PC can be accessed using this functionality.