Before pairing a mobile device, the system must be configured in the Continuous Authentication mode so that the waiting time and single user or multiple user modes are defined. Only a privileged user in the PC can access the "Interfaces" window to configure these settings.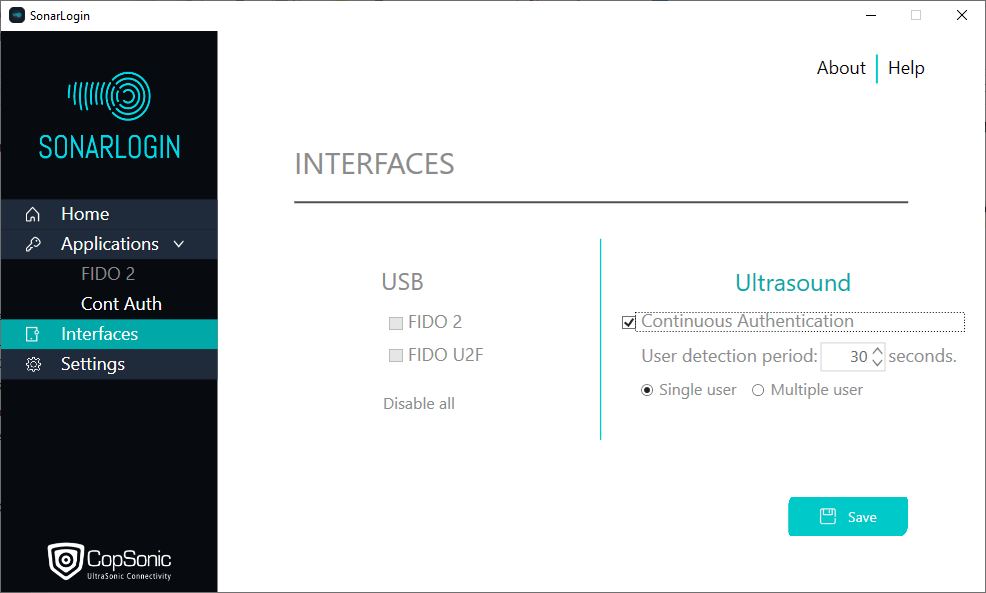 The "User detection period" is the time that the mobile device can be away from the PC without the session being locked. If the time elapsed from the last time the PC detected the mobile device presence is greater than this "User detection period" then the PC will be locked.
The "Single user" or "Multiple user" options represent the modes in which the system can work: for only 1 mobile device or for multiple mobile devices allowed to pair with the PC, respectively.

After selecting the desired options, click on the "Save" button to save the configuration. To remove the configuration, read the "Removing settings" section.