Facial Recognition Configuration
The SonarLogin system offers the possibility to use facial recognition as another way to verify the user identity in the continuous authentication process. When this process is running and the facial recognition is enabled, the system will activate the camera(the camera LED will turn on when this function starts) and will detect and recognize authorized faces to try to maintain the session open, comparing the detected faces with the registered faces. The video is captured and analyzed exclusively on your computer. The ultrasonic communication with the mobile device of the user will also be running to maintain the session open, so this mode allows to authenticate users whether using facial recognition or the proximity verification by ultrasounds.
To configure this functionality the user must open the SonarLogin Manager app to register his/her face, in the Settings section the Configure Facial Recognition button will open a window to perform the face registration. To enable the facial recognition functionality you must check the Use facial recognition box.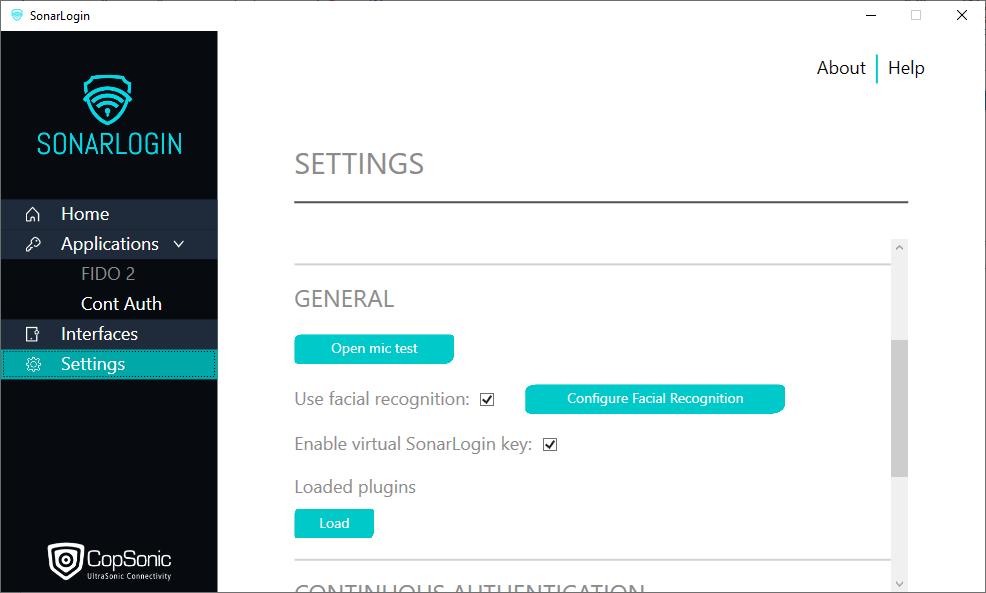 This window will use the camera to capture video, detecting the faces and displaying a green square on the face that will be registered when the user clicks on the Register your face button.